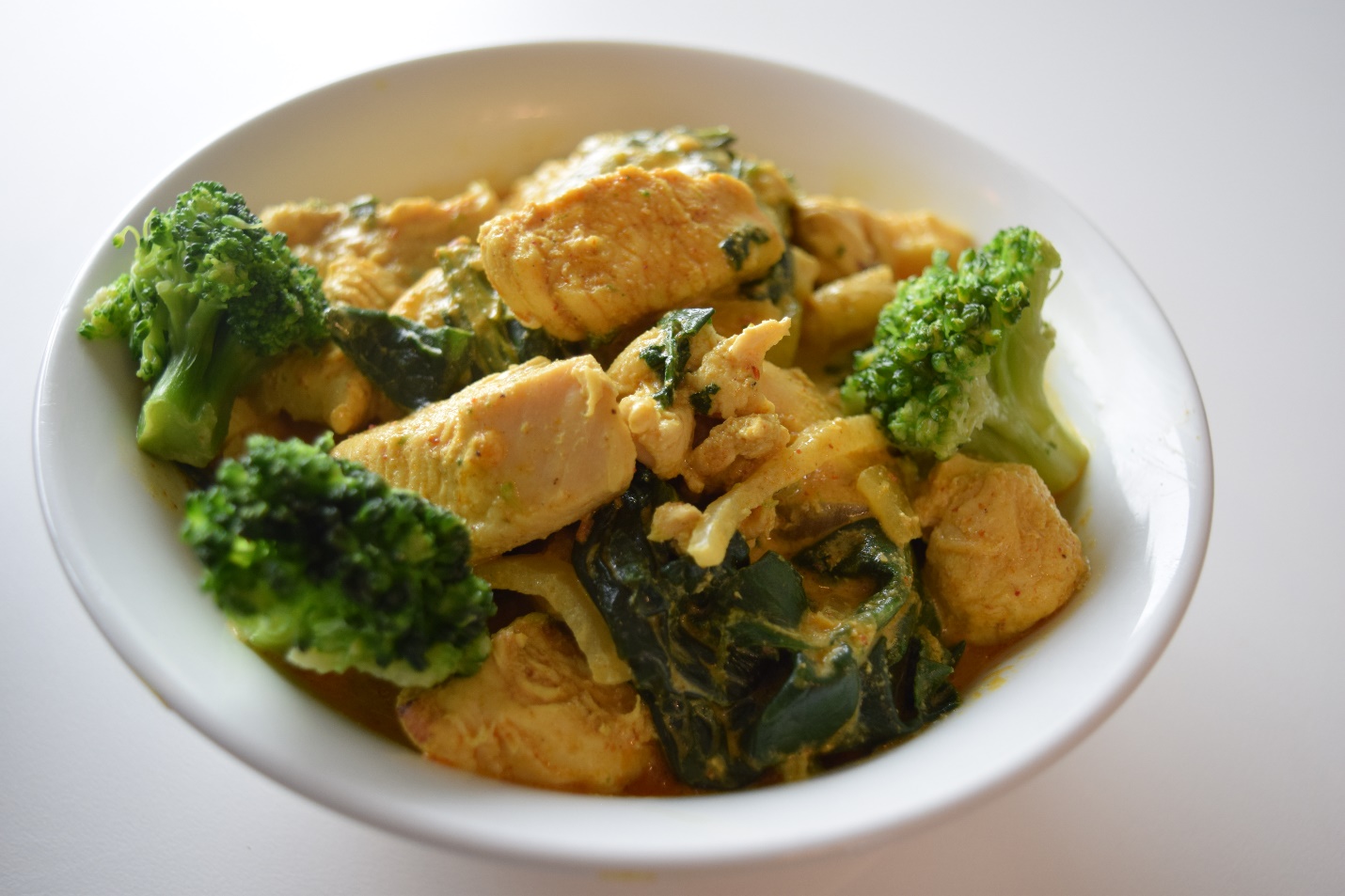 Things you will need:
500g boneless chicken (thigh, breast, or tenderloin), cut into cubes
1 tbsp curry paste or curry powder
1 Tin coconut cream
2 Tins is using coconut milk
2 Onions, chopped
Cooking fat (1 tbsp olive oil, coconut oil, butter, or leftover dripping)
6 cups vegetables. Choose seasonal or frozen vegetables such as cauliflower, spinach,  or mixed bag
Fry onions in cooking fat in a frying pan.
Add cubed chicken and brown.
Add curry paste or powder and coconut cream.
Add chopped vegetables.
Simmer until the vegetables are cooked.
Makes: 4-6
Good for: Lunch, Dinner